With the election over, the Massachusetts legislature is moving quickly to pass a budget for the remainder of the current fiscal/school year. Governor Baker and your legislators need to hear from you – TODAY – about the importance of full school funding this year: Click here to send an automated letter today!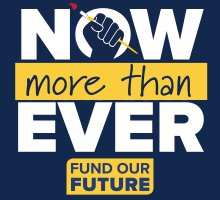 Existing budget proposals from the Governor and the state House of Representatives fail to fully fund the Student Opportunity Act, cutting much-needed funding for improvements in K- 12 education programs in school districts all across the state, with the biggest cuts In the high-poverty districts hit hardest by the pandemic. And the existing proposals only level-fund our public colleges and universities that are operating on already-bare-bones budgets.
"As public schools and colleges struggle to educate students safely this year, the legislature must provide the resources to address students' many needs," said AFT Massachusetts President Beth Kontos. "Health and safety of course remains the number-one priority, but young people also require enhanced educational opportunities; better and more reliable Wi-Fi and devices; expanded social and emotional supports such as mental-health, guidance, and school nursing services; reliable access to no- cost healthy food and to stable housing; and so much more."
"Now more than ever, students burdened by debt and facing a difficult job market need affordable public higher education," she continued. "But severe budget cuts at our community colleges, state universities, and UMass campuses are leading to layoffs and furloughs when they should be offering more support to students, not less. The COVID-19 pandemic and recession have caused unprecedented trauma and disruption for students and workers in our public schools and colleges. Now more than ever, we must fully fund public education to support students and families through this crisis."
Tell Governor Baker and the legislature to fully fund the Student Opportunity Act and our public colleges and universities in Massachusetts. Take one minute today to send them a letter using our tool.
More resources on the state budget process are below: