Wednesday, April 3 is Paraprofessional Appreciation Day, a national day when we celebrate our paraprofessionals and highlight the contributions of paraprofessionals to their students and schools. In the middle of the COVID-19 crisis, the work done by paraprofessionals is more important than ever before.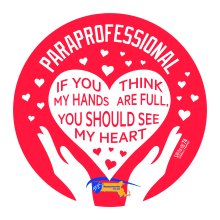 "Paraprofessionals are essential members of our team of educators, and they do critically important work every single day, helping students of all abilities to learn, grow, and succeed. Our schools would not function without them," said AFT Massachusetts President Beth Kontos. "This year, paraprofessionals are doing even more as we all cope with the effects of the COVID-19 pandemic. While our schools are closed, paraprofessionals in districts across Massachusetts continue to work incredibly hard to make sure their students have food and are able to learn." 
"As schools closed, paraprofessionals immediately leapt into action to support students and their families," said Kontos. "Along with classroom teachers and school leaders, paras are preparing content and activities to engage students at home, reading books to students over video calls, communicating with parents, and much more. As we all work to balance work, child care, support for our elderly relatives and community members, and care for ourselves during this crisis, paraprofessionals are going above and beyond – just like they always do." 
From everyone at AFT Massachusetts, thank you to our paraprofessionals for the amazing work they do every day!