On February 21, the U.S. Education Department announced that it will not waive the requirement for states to administer standardized testing in schools this year, but will instead give state's flexibility to delay testing, shorten standardized tests, or hold testing online during the pandemic. AFT Massachusetts released the following statement in response: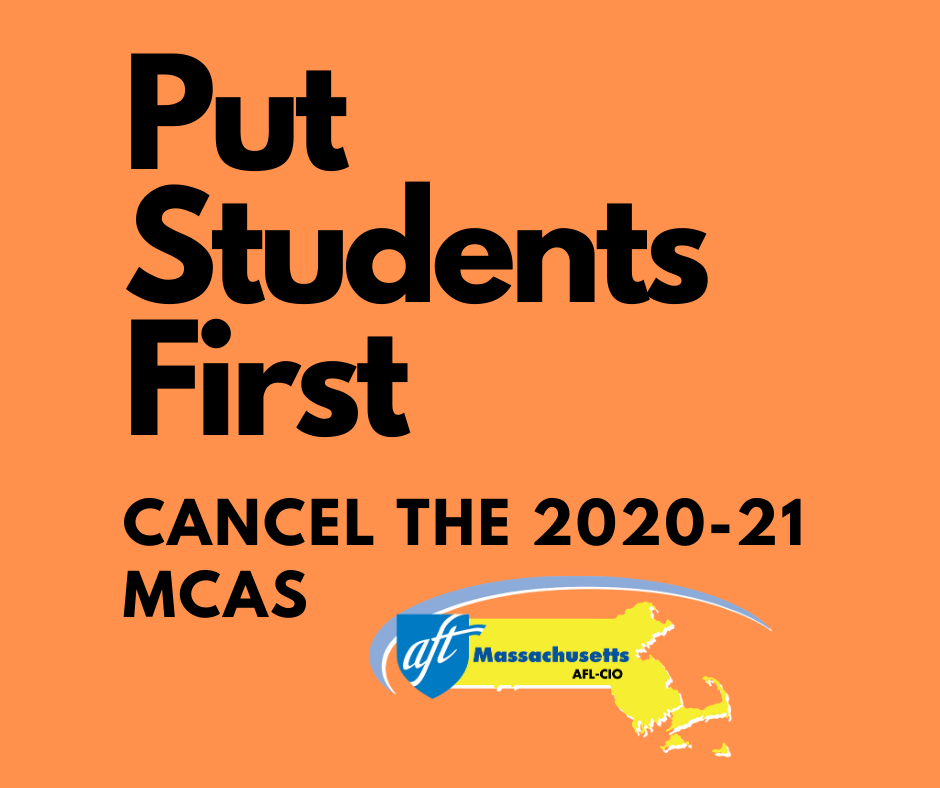 "Standardized tests have always measured poverty, not learning. In the middle of a pandemic that has disproportionately affected Black, Latino, low-income, English learner and special education students, we don't need a test to tell us that those students have fallen behind," said AFT Massachusetts President Beth Kontos. "Students need more learning time, not more time spent preparing for and taking standardized tests."
The Education Department's new guidance also allows states to request waivers to be exempt from accountability measures related to the federally required testing.
"It's disappointing that the federal government bowed to pressure and maintained the federal testing requirement, but we're glad they acknowledged that this year's test administration must look different, and that no student should be brought back in person just to take a test," said President Kontos. "Now, the state needs to shorten the remaining test as much as possible, eliminate any punitive accountability measures linked to standardized testing, and reallocate test-related funding to where it's really needed – in the classroom, helping students learn."
Last week, Citizens for Public Schools (CPS), AFT Massachusetts, and 17 other organizations
sent a letter
to state legislators urging them and state education officials to obtain a federal waiver from the U.S. Department of Education and suspend spring MCAS tests.
The other organizations included the NAACP-New England Area Conference, Lawyers for Civil Rights, the Massachusetts Education Justice Alliance, the Black Educators Alliance of Massachusetts, the Boston Network for Black Student Achievement, the Center for Law and Education, the Massachusetts Teachers Association, and the Boston Teachers Union. 
The letter reads, in part: "Standardized tests have never been an equitable measure of student learning, but in a time of pandemic cannot possibly measure student learning with any validity…Let teachers and students focus on staying healthy and problem-solving to sustain our education system and not have to worry about test prep.  Test-related funding that can be re-allocated, that includes the annual $30 million for the MCAS testing provider, should be spent on more urgent relief for schools and vulnerable students at this critical time."