As an AFT Massachusetts member, you know that we have more power when we join together through our union.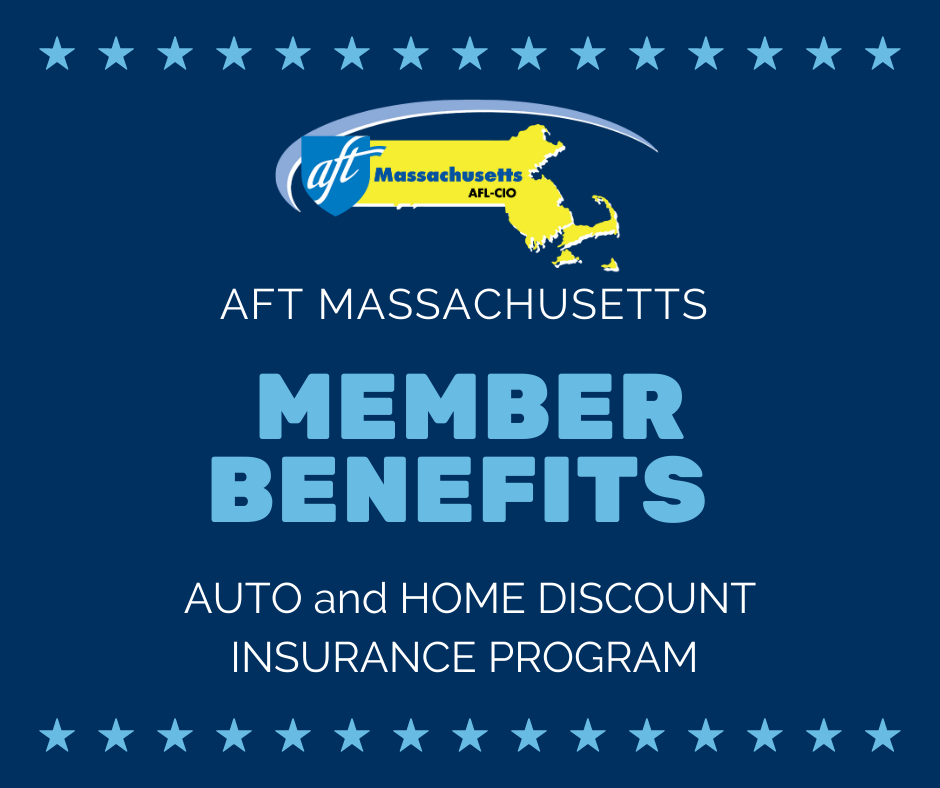 That collective power is how we win better salaries, benefits, and working conditions, but it's also how we can make a difference in every aspect of educators' lives. From engaging in political activity in the community, to developing our professional expertise in the classroom, to establishing benefits that go beyond the workplace, the AFT Massachusetts is a community of colleagues, and we're stronger when we join together. 
Our benefits program brings you the collective purchasing power of AFT's 1,700,000 members and AFT Massachusetts' 23,000 members. With our union, you don't have to do it alone — on or off the job.
Members of AFT Massachusetts have access to experienced and dedicated insurance professionals who will work with you every step of the way.  AFT Massachusetts partners with B&M Insurance to bring you property and casualty insurance products at below-market rates.
Program available to all active and retired members, along with immediate family members
5% group auto discount, plus all other eligible company discounts (low mileage, multi-car, ect.)
Up to a 23% discount on home, condo and renter's Insurance when you package your auto policy
Umbrella coverage is also available
Independent agent with professional service dedicated to helping the membership
Contact Rob McCormack at 800.688.8750 or
rob@bandminsurance.com
for a free evaluation and quote today.  B&M's partnership with AFT Massachusetts members spans 25 years and they welcome the opportunity to help save members their hard earned money!