Please demand that Governor Baker listen to public health officials, superintendents, school leaders, families and educators across the state who are calling for him to delay the full-time reopening of our schools. In light of the governor's failed vaccination rollout, local communities are speaking out to say that a full return to in-person learning should happen no sooner than April 26 — or later if districts are not fully prepared to open by that date — so that school communities have time to successfully implement this mandatory transition and more school employees have the chance to be vaccinated.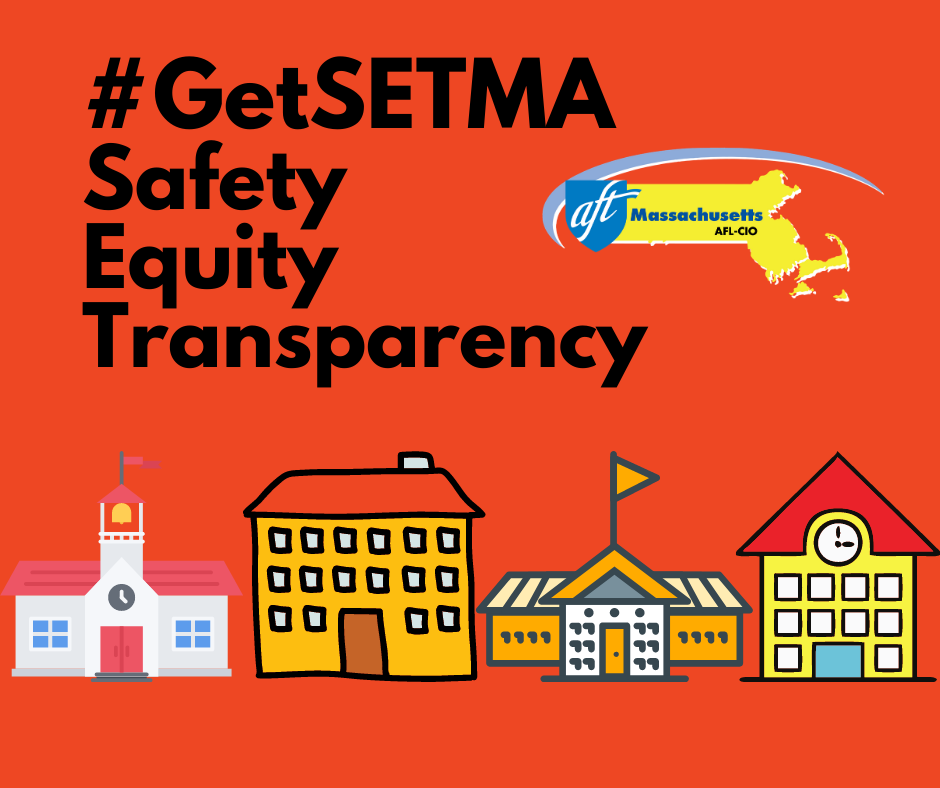 Currently, schools are scheduled to return to full capacity on April 5. This rushed and arbitrary date is poorly timed with the state's inadequate vaccine rollout and does not account for the realities that school districts must face to safely prepare for a full in-person return. Under the Baker administration's schedule, students will be crowding back into our school buildings, bringing them to full capacity before most educators will have had the chance to be vaccinated and before districts are able to ensure that recommended safety conditions are in place.
A year into the pandemic, pooled surveillance testing is finally available, ventilation upgrades are incomplete, and the state is just beginning to vaccinate educators and school staff. Instead of supporting districts in addressing these obstacles, the Baker administration now wants to deny every school district in the state the option of "hybrid learning" plans, which are necessary to implement the Centers for Disease Control and Prevention's current classroom physical-distancing requirements.
Circumstances are changing daily, so school communities need time to adapt. That is why we are urging the state to delay the reopening schedule until the Monday after April vacation week – April 26 – at the earliest. This would give staff more time to receive at least one dose of the vaccine, give communities more time to plan for the transition, and avoid the disruption that would accompany bringing elementary students back to full-in person learning two weeks before spring vacation.